Our Packages
---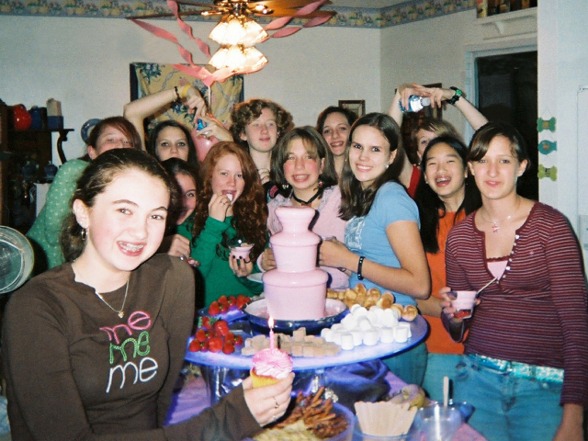 What's included in all of our packages:
We price our fountains by group size. Our base fountain package is for up to 75 people. The next package is for 75-150 people. Our chocolate fountain packages can go up to 500 people. Please request a handout for general rates based on group size, or simply call us at 770-664-1634 to request a quote based on your group size or submit a quote request online.
Commercial-grade chocolate fountain designed to meet the needs of your group size
Enough gourmet chocolate for your group size
A friendly and professional chocolate fountain attendant
All set up, maintenance, take down and clean up
Skewers, sundae cups and napkins for the dipping items
White ceramic displayware for dipping items
Table/black linen/gold or silver lamé (for a 'bow' effect around the fountain).
Three-hour service time
Dipping Items:
Dipping items are not included, but we can provide an array of dipping item options for you, at an extra cost.
Or, you can provide your own items, and we will set them out for you.
We have two economical – and time-saving – options for you if you would like us to provide the dipping items.
Option One: Superior dipping items
Guests can choose from strawberries, pineapple, mini cream puffs, pretzels, bananas, marshmallows and mini graham cracker sticks.
$3.75 per person, up to 100 people
$3.25 per person for more than 100 people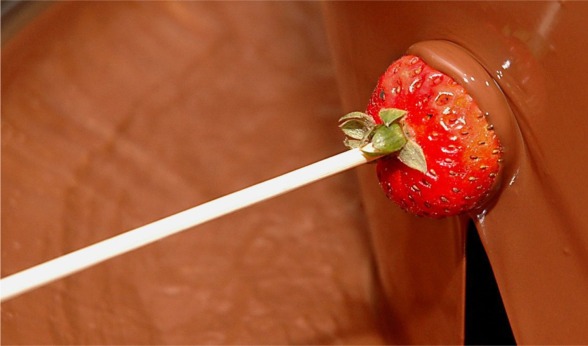 Option Two: Strawberries and pretzels
Guests can choose from fresh strawberries and pretzels
$4.25 per person, up to 100 people
$3.75 per person for more than 100 people
Additional costs that may apply
Delivery beyond our free 25-mile delivery area (we are based in Alpharetta)
Extra service time